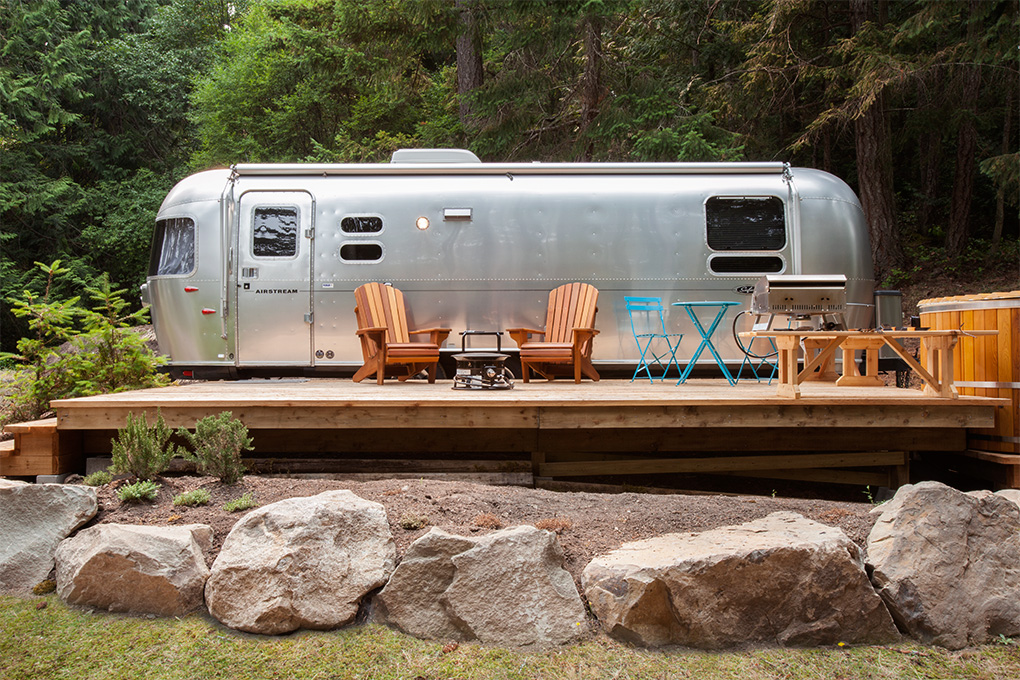 Spend some time in a legendary and America's coolest Airstream. It is truly
a perfect choice for the nature-loving traveler looking to unwind. Located right
on the stream, travelers can relax on the secluded dock and let all the worries
of the world pass them by. Since our Airstream is part of a larger resort, guests
can also take advantage of the our beautiful grounds and all of the amenities.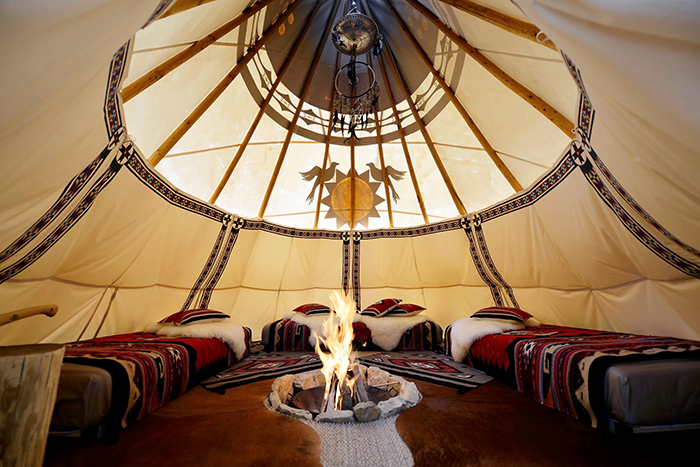 Experience an authentic Native American Tipi. Step through the door in the
exact manner as your predecessors. Sit in the same dwelling that they sat in.With a warm fire glowing in the middle of the tipi, observe the dancing patterns on the tipi wall and begin to experience some of the inspirations of their extraordinarily beautiful and organic art forms. As you lay by the fire, listening to the hoot of a night owl, a dream will emerge and uniquely, you will be able to breech time and meet another culture through this "living artifact".